The Hermes Network Secure Access Service Edge (SASE) 
Muti-factor Authentication (MFA) – Google and Microsoft Authenticator , RSA (Optional)
Anti-Virus and Anti-Malware 
Single Sign-On (SSO)
SASE and Zero Trust
Secure Access Service Edge (SASE) has become one of the hottest topics in the industry; here, SD-WAN meets security, delivered in a cloud-centric offering. While Gartner introduced the SASE term in 2019, the general principles behind SASE have been in place for much longer; over time, enterprises have been observing a fundamental shift in how their users access their applications, their data, and their ICT systems: from network-centric to user-centric.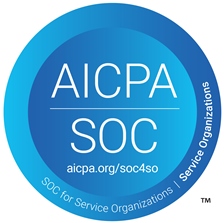 Service Organization Controls (SOC2)
Hermes Network is Service Organization Control (SOC2) Certified, which provides independent validation that the solution security controls are in accordance with the American Institute of Certified Public Accountants applicable(AICPA) Trust Services Principles and Criteria. This SOC 2, Type II standard certification demonstrates our commitment to ensure that our customers are able to meet diverse compliance requirements.