Increase your productivity with the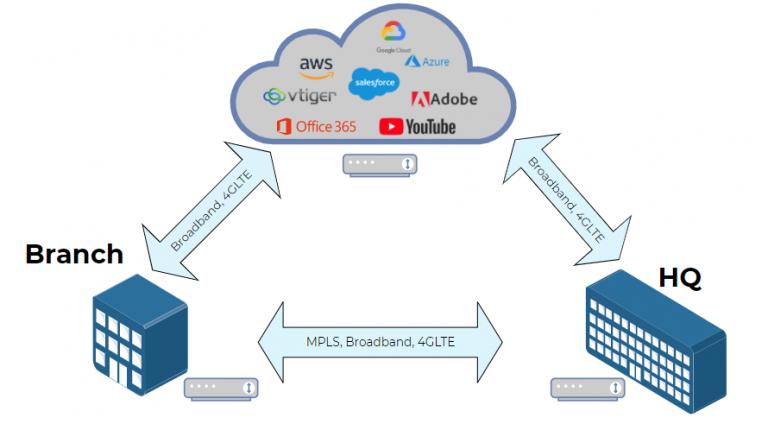 Traditional WANs routed all traffic to a central HQ where any rules would be applied before being forwarded to their destination. This works fine for most uses, but traffic destined for the cloud for services like Amazon Web Services, Salesforce and other SaaS services are better off if they are just send straight to the internet. With the rise of the cloud, the loss in productivity due to traditional WANs really shows.  
SD-WAN solves this problem by allowing you to set the rules for network traffic. Once you set your preferences, they will be distributed to your WAN and traffic will not need to be rerouted to your central HQ anymore. In addition to solving this problem, SD-WAN can do many other things, such as ensuring your mission critical applications run flawlessly, allowing you to use multiple connections between branches, and much more at a fraction of the cost of traditional WAN solutions.
The Hermes Network SD-WAN
Products to meet your
business needs